Company
The international world of pharmaceuticals
The Paesel und Lorei has been operating in the German and international pharmaceuticals market since 1965.
Originally involved in the trade of imported pharmaceuticals in accordance with § 73, para. 3 German Drug Law [AMG], the business group later diversified into pharmaceutical-related / relevant service areas.
1. Clinical Studies
Delivery of pharmaceutical specialities for clinical studies at a national and international level
Warehousing and logistics for test medication products
2. Wholesale Function
Outsourcing aims to achieve an optimal cost-benefit analysis parallel to a reduction of costs and the enhancement of
transparency within the framework of the individual distribution solution.
Our services at a glance:
analysis of the customer's present logistic services
special customer-oriented solutions
competent advice from our specialists
individual control of all national and international goods movements
direct shipment within 24 – 48 hours (within Europe)
complete order tracking in all countries worldwide.
Pharma – logistics (outsourcing)
As an international provider of outsourcing services and a developer of special distribution solutions for the pharmaceuticals industry,
we offer customer-specific services. Our supply chain management orientates exclusively on the
wishes of our customers and their target groups. As a result, we can concentrate fully on the respective core business.
Special logistics for narcotics incl. documentation
Cold chain logistics – national and international
Free zones warehousing
3. Marketing and Distribution Functions
§ 73.3 premarketing within the framework of the law on advertising in the health care system [HWG]
Distribution of pharmaceutical – OTC products via field staff
4. Manufacturing Function
Manufacturing / packaging (§13, para.1 German Drug Law [AMG])
Distribution of reimports / handling of approval procedures
Raw materials procurement – national and international
5. Financial Services
Within the framework of our overall service package, we offer our customers an individually structured financial service system.
This embraces:
invoicing
control and posting of incoming payments
problem solutions for customers in the event of incorrect deliveries
dunning
reporting

History

The simple question "I need a medicinal product from abroad, how can it be imported?" forms the foundation stone of our company.
The company was subsequently established in Frankfurt am Main in 1965 and it is still family-run today.
Originally operating as an importer of foreign pharmaceutical specialities, the company developed and expanded continuously over many decades to meet the changing requirements and is now in a position to offer a broad range of services for the pharmaceuticals market.
1965 Established in Frankfurt/Main for the importation of pharmaceuticals
1984 Distribution rights for a pharmaceutical in Europe and Asia
1993 Pre-launch of various pharmaceuticals in accordance with § 73.3 German Drug Law [AMG]
1994 Warehousing and distribution of narcotics
1995 First import of pharmaceuticals for clinical studies
1996 Rental of storage facilities in the Freeport of Duisburg for bonded storage
1998 Opening of branch in Duisburg for warehousing and logistics
1999 Logistical services and collection for pharmaceuticals and OTCs
2005 Full-scale relocation to Freeport of Duisburg
2006 Authorisation holder for pharmaceuticals, distribution as PE
2011 Sole distribution rights for various OTCs
2012 Sample shipment and advertising materials logistics
2016 Relocation to Rheinberg
2016 PE for Impavido
2017 Expansion of storage capacities
Location
Our strengths: responsibility, reliability, customer-orientation and over 50 years of experience in the areas of warehousing and distribution of pharmaceutical products and narcotics. The location of Paesel + Lorei GmbH & Co. provides space for our range of services and opens up forward-looking perspectives for the outsourcing concepts of our customers. Precise, customer-specific process handling is our top priority – of course, GMP- and GDP-conform. The favourable traffic links at Kamp-Lintfort motorway junction (motorways A40, A42, A57 / 30 minutes from Düsseldorf Airport) create a logistical hub.
Moreover, the close proximity to the regional hubs of transport service providers such as trans-o-flex and DHL means that orders for normal shipment can be picked until the early hours of the evening. Hence, our location offers great logistical advantages for our customers.
Direction: Follow A 57 to exit 7 – Rheinberg, follow B 510 and B 57 to Nordring.
Contact person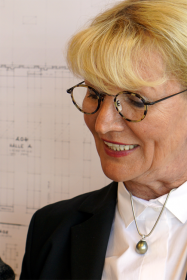 Dr. Anne Pfitzner
Managing Director
T +49(0)28 43 · 90 26-222
M +49(0)151·74104757
anne.pfitzner@paesel-lorei.de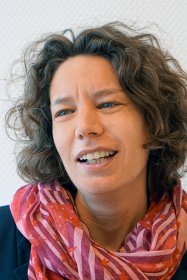 Daniela Schreiner
Executive Assistant to the Managing Director
T +49(0)28 43 · 90 26-229
M +49(0)172·2924797
daniela.schreiner@paesel-lorei.de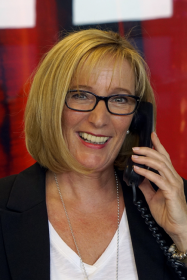 Claudia Nestler
 Assistenz der Geschäftsleitung
T +49(0)28 43 · 90 26 -231
M +49(0)162·4996708
claudia.nestler@paesel-lorei.de
Opening times
You can reach us personally from Mo – Fr: 08:00 am – 05:00 pm
In case of emergency you can reach us 24h/day on 7 days/week using our direct emergency number: +49(0)28 43 . 9026-229